Ogle
OVERVIEW
Ogle is a display serif typeface, created
to be used in art-related promotional contexts. It attempts to bridge the gap between the formality associated with the art world and a general air of whimsy, to echo the awe one feels when "ogling" an object of beauty. Designed to have a distinctive voice while working harmoniously with varying imagery, Ogle is available in several weights.
ROLE
Research, Typeface Design
​
DURATION
September–December 2020 (12 weeks)

TOOLS
Glyphs, InDesign, Photoshop
Ogle has a relatively large x-height and smaller ascenders and descenders, which feels more youthful and less traditionally "refined." The counter spaces are also large, with that of the a being particularly distinctive and "bouncy."
Ogle borrows from italic type, with the round portions of glyphs exhibiting a slight lean to the right, and the e and y specifically being heavily inspired by italic forms. The whole typeface is also slightly condensed. As a result, the typeface feels brisk, pushing the reader forward.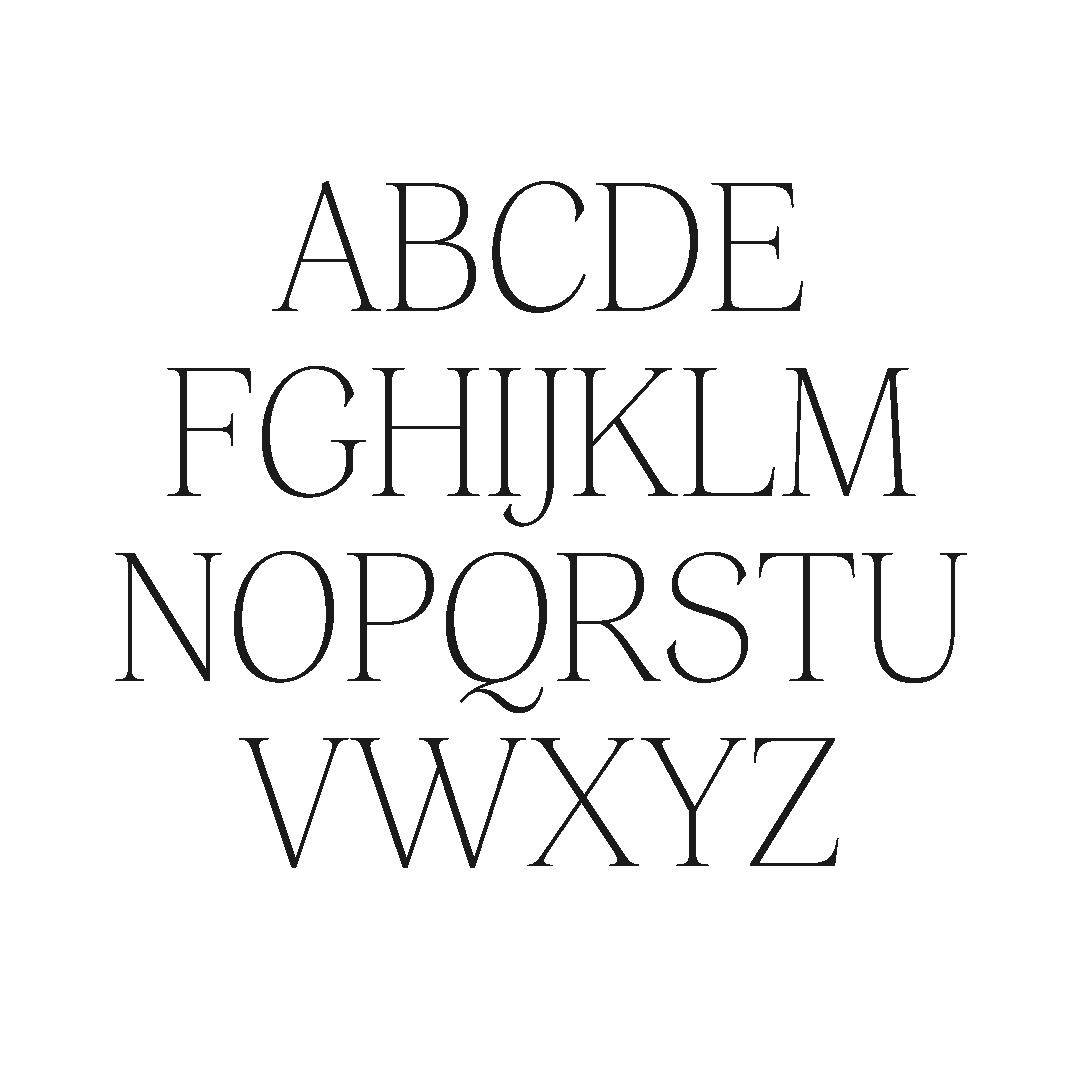 View other projects: